Roxon Aviation Flying Club
Roxon Aviation Exclusive Flying Club
for the member who prefers the freedom of Exclusive Flight Club benefits, but is not yet ready for the responsibilities that come with owning a private aircraft. Membership provides the customer with on-demand, cost effective and hassle-free access to an exclusive fleet of aircraft for all travel needs.
Your membership with Roxon Aviation Flying Club is flexible and convenient.
The airplane stays with you wherever you travel
24 Hour concierge service guarantees personalized travel solutions, the advantage of traveling on your time schedule, and the flexibility of accommodating special or last-minute request.
Flight Tracking: Roxon Aviation keeps your family up-to-date with your flight progress if required
Operational transportation to and/or from your home or business
Personal flight attendant available
Beverage and Meal Options
For international flights, Customs comes to you
Up-to-Date TFR's
WHY JOIN ROXON?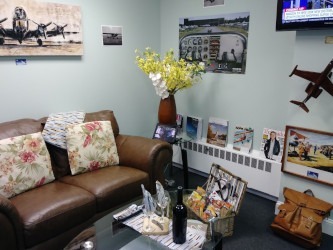 Lounge
Transportation
Amenities
We Offer An Exclusive Flying Club for Pilots & Non-Pilots
24-Hour Service
Courtesy Shuttle
On site work/study area
Free Wi Fi/Internet
Free TV/Movies/Reading material
Free snacks and beverages
Snooze room to relax
Conference Room
Free overnight parking
Free ground school refresher course/training
Boat access-Captain not included
Our clients
love us!
"…I just love Roxon for all the Help! They Have Awesome CFIs!"
JEENA
"Roxon Is Perfect For a Relaxing Experience. All The Members Are So Friendly. You Can Fly Anywhere You Can Imagine."
SAM
Follow us on social media
Roxon is the number one place in the Philadelphia Area for aviation.
Come meet us and enjoy our lounge and amenities.